It's kind of upsetting but where we live we have to fight for every little bit of nature. If we want a little bit of green grass, some water and mosquitos bugging us at night we have to get into our car and drive... the further we go the grass gets greener ;)

I love staying in touch with nature and I try spending as much time away from the city as I can. Unfortunately sometimes I just can get away so here's a couple pictures of how we look for nature in the city.
No nature here. Playgrounds are all rubber and concrete - security reasons. And those trees in the back can't count. Unless we get desperate :)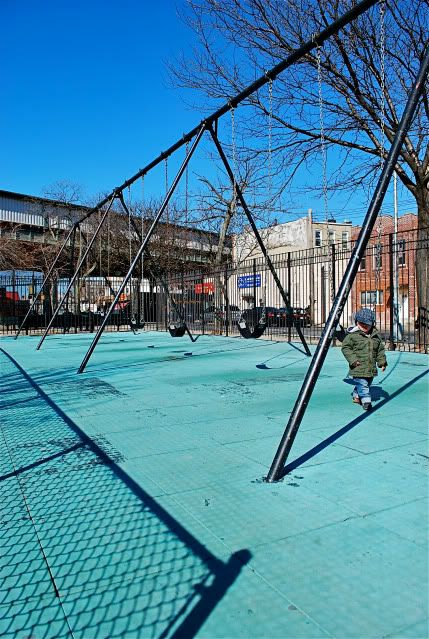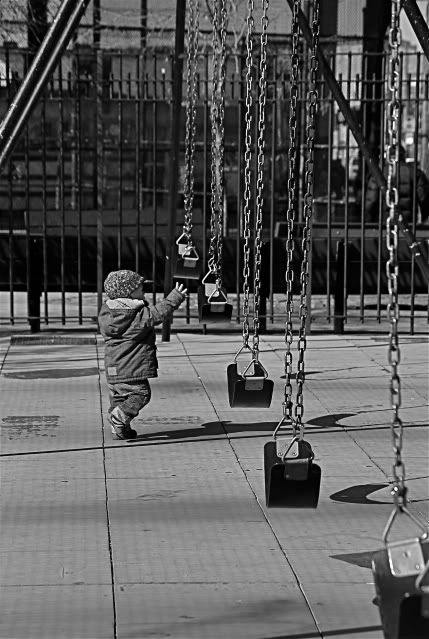 We're getting closer over here - but if you look closely you can still spot a bus in the back.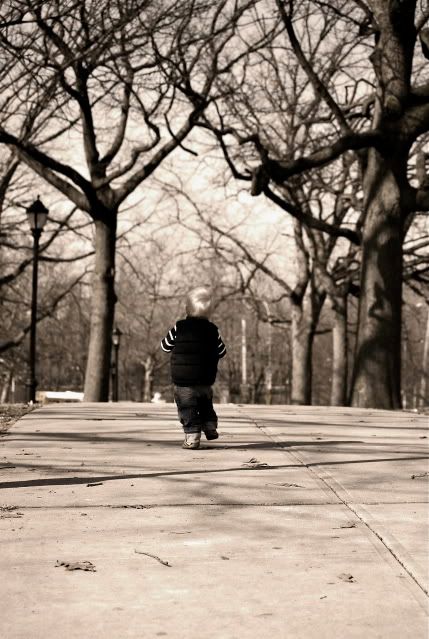 WE FOUND IT!!! We still have to drive but the smile on kids faces makes it all worth it.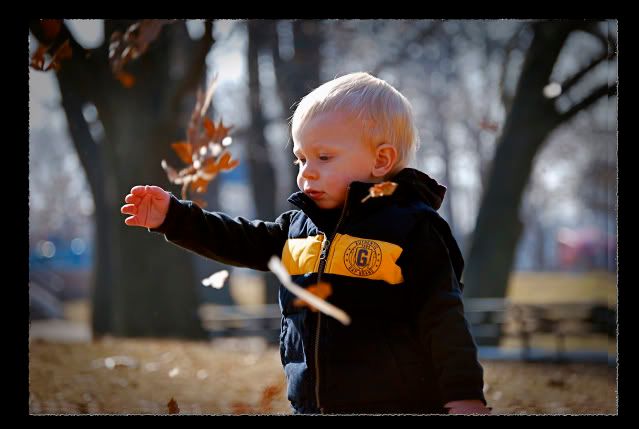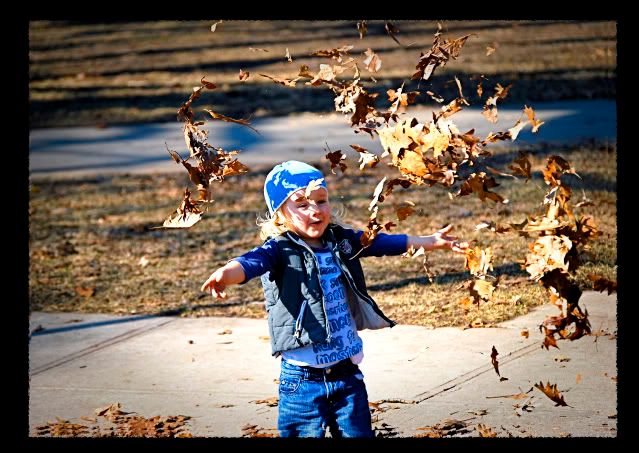 I promise we'll connect with nature even more as soon as warm temperatures settle in.