After many complications and everything going against the odds we managed to take a short vacation. By we I mean me & Alex, Ewelina & Nathan... guys stayed home and got their xbox's steaming hot and fridges filled with beers. We visited another friend of ours and her 2 year old daughter who also had their man away - CAN YOU SAY PARTY??? :)  As soon as we got there we broke out few bottles of wine while kids were napping. All 3!!!! were taking their naps within 15 min of each other. Don't ask me how we did it - good karma finally came around and let few tired mommas have some fun.

It was absolutely fabulous! Weather could have been a little better but at least I took some nice pictures during those overcast days. As an immigrant living in NYC ( can't call myself a New Yorker yet - they have a special system of titling down here based on god knows what) I can tell you that we are so bitter and stressed and frustrated down here in this supposal center of the earth "The New York City" that we forget about simple pleasures of life like taking a ride on a bike along the beach, or watching a sunset after a hard day at work or just saying "hi" to a total stranger passing by. Oh I remember all those politenesses from Hawaii and how nice it was to have people asking about my well being all day long - and it didn't matter if they cared or not. In NY if somebody asks you how you are you: 
1. hold on to your purse. 
2. speed up to walk away as fast as possible.
 3. get ready to tell this solicitor off. 
4. reach out for pepper spray.
And don't get me wrong, I know that a vacation spot always seems like a better place to live in than home but I still believe that this little bit of sanity left in my NY mind ( or an immigrant's living in NYC mind for proper labeling) I can recognize a vibe of living and a pace of everyday being in 2 different places. Ok now I'm rambling. 
Back to having fun and sun and water and all the indulgences that people on vacation deserve:
This is where we stayed, almost at the beach :)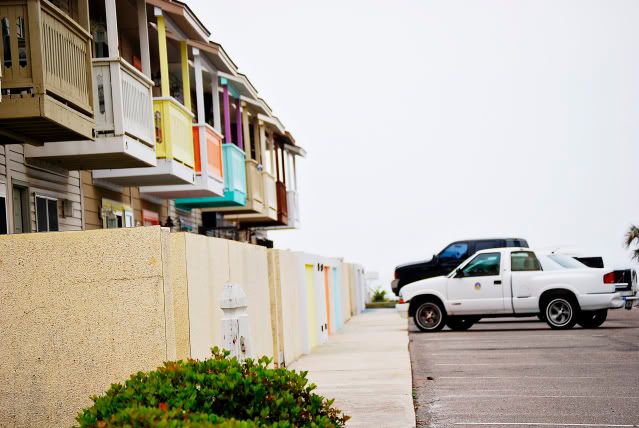 In case we got lost :)
This is random house that I liked for some strange reason - nothing special huh??? I liked it so I snapped a pic of it.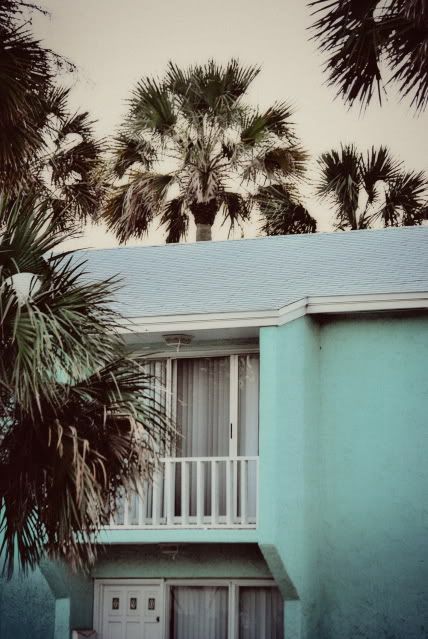 Alex had the hardest time adjusting to this new environment. I was positive that I'd show him water and sand and then chase him for hours to take him home.... well this born New Yorker ( from a father and mother on immigration - hahaha this is becoming funny) had the hardest time understanding what's up with this cold water, funky feeling under his feet sand and a wind blowing in his hair. Re refused to take his shoes off for 2 days. 
Ewlelina's pic - my pp.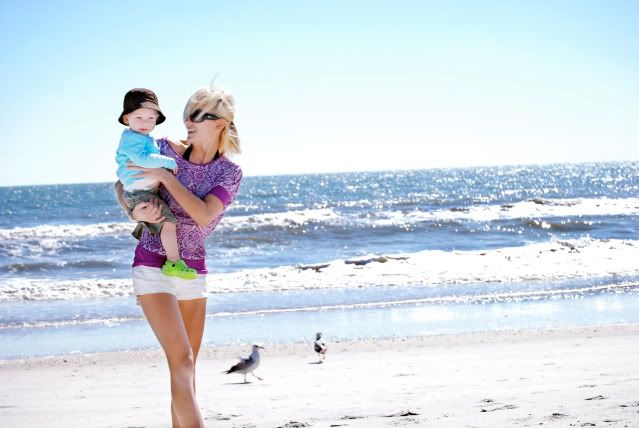 But as soon as the shoes went off they were back in the suit case. I LOVE baby feet.
Nathan was his guide in this world of unknown and he did a GREAT job.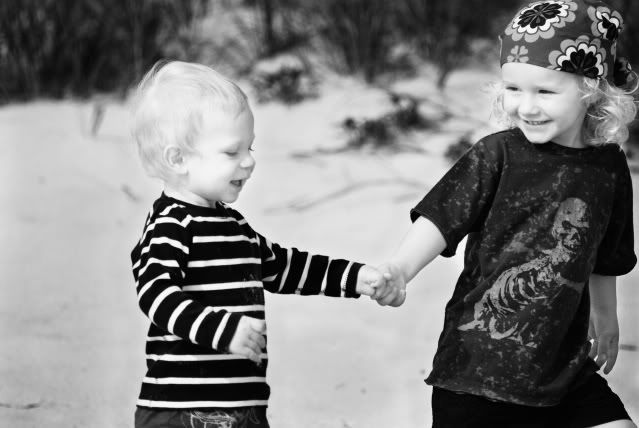 btw Nathan stayed in water 90% of our time in Florida. Needless to say he came back home sick.
Emilka was such a lady with guys. She wanted to pose for the camera and smiled and giggled while boys where throwing rocks across the beach.
... and a little more of common pleasures from our vacation...
I'll finish with portraits of kids: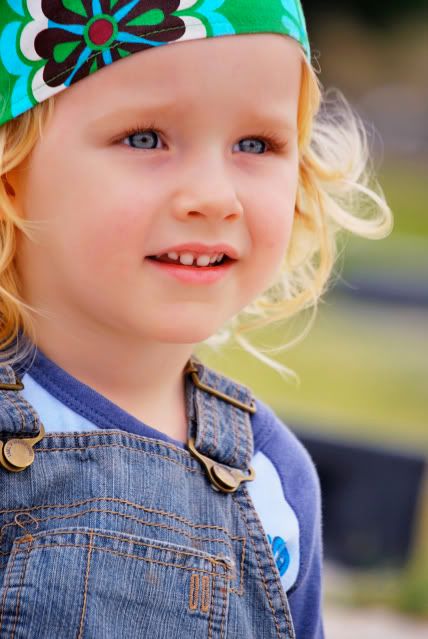 Her face expresses how happy she was about this fly sitting on her hair :)